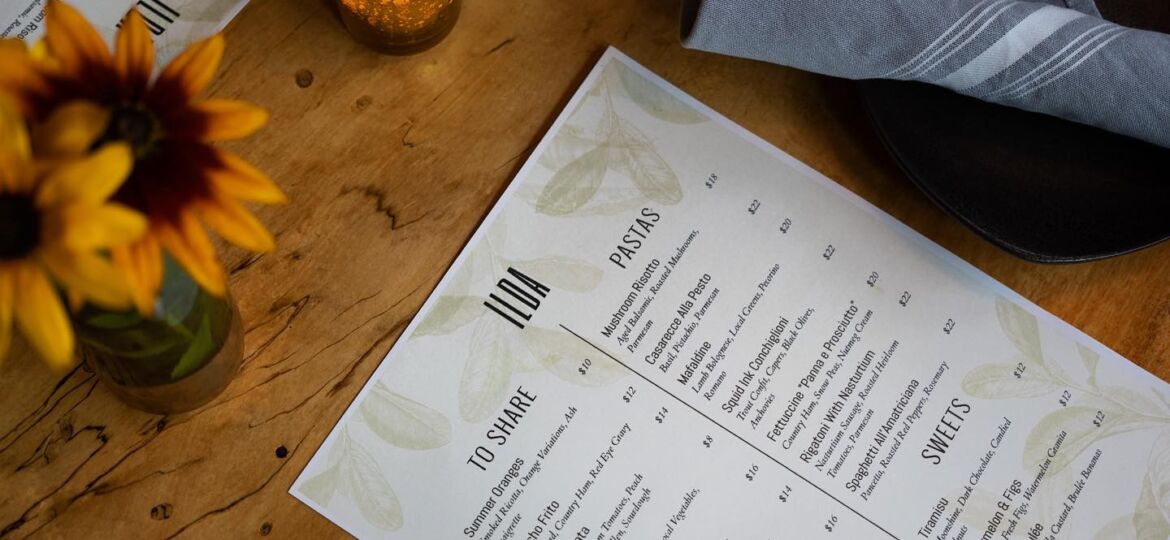 From Charleston to Charlotte, coastal cuisine to homemade mountain meals, the Carolinas have an impressively diverse (and delicious) culinary culture. Each year, Eater.com celebrates new restaurants making a major impact on the Carolina culinary scene with the Carolina Eater Awards. We're thrilled for our very own Chef Santiago Guzzetti and his restaurant Ilda, which won the award for Carolina's Mountain Restaurant of the Year!
Nestled near the end of Sylva's picturesque Main Street, Ilda is the artisan passion project of Chef Santi and his wife, Sommelier Crystal Pace. After meeting and working together in New York, the two decided to return to Crystal's hometown of Sylva where she believes the magic truly lives. There, they took over the restaurant space once owned by Crystal's stepmother, Karen Martar, whose famous meatball recipe is still on the menu! By combining Santi's passion for Southern Italian cooking, Crystal's love of rare and classic wines, and spirits professional Antoine Hodge's unique cocktail creations, Ilda has quickly become a must-eat (and drink) destination restaurant.
Ilda's ever-evolving, seasonal menus are focused on Italian-Appalachian fusion and locally sourced ingredients.  From pastas like Red Wine Rigatoni with duck confit, roasted cauliflower, and vincotto to desserts like Tiramisu made with moonshine, dark chocolate, and candied walnuts, foodies are sure to find unique and tantalizing choices for every course. Wine connoisseurs will be impressed too, with an evolving selection of rare and classic wines handpicked by Crystal. No matter when you drop by, Karen's Meatballs are a must-try and if you're 21+, wash it down with an Ilda Old Fashioned from Antoine!
It's not just the delicious food and drink that make Ilda a top-notch establishment, however. It's the heart and soul that Santi, Crystal, Antoine, and the rest of their team pour into their craft.
Congratulations again to Santi, Crystal, and the entire team at Ilda. We're so proud to be your partner!
See all the awards from Eater: https://carolinas.eater.com/2021/12/8/22822847/2021-eater-awards-winners-carolinas