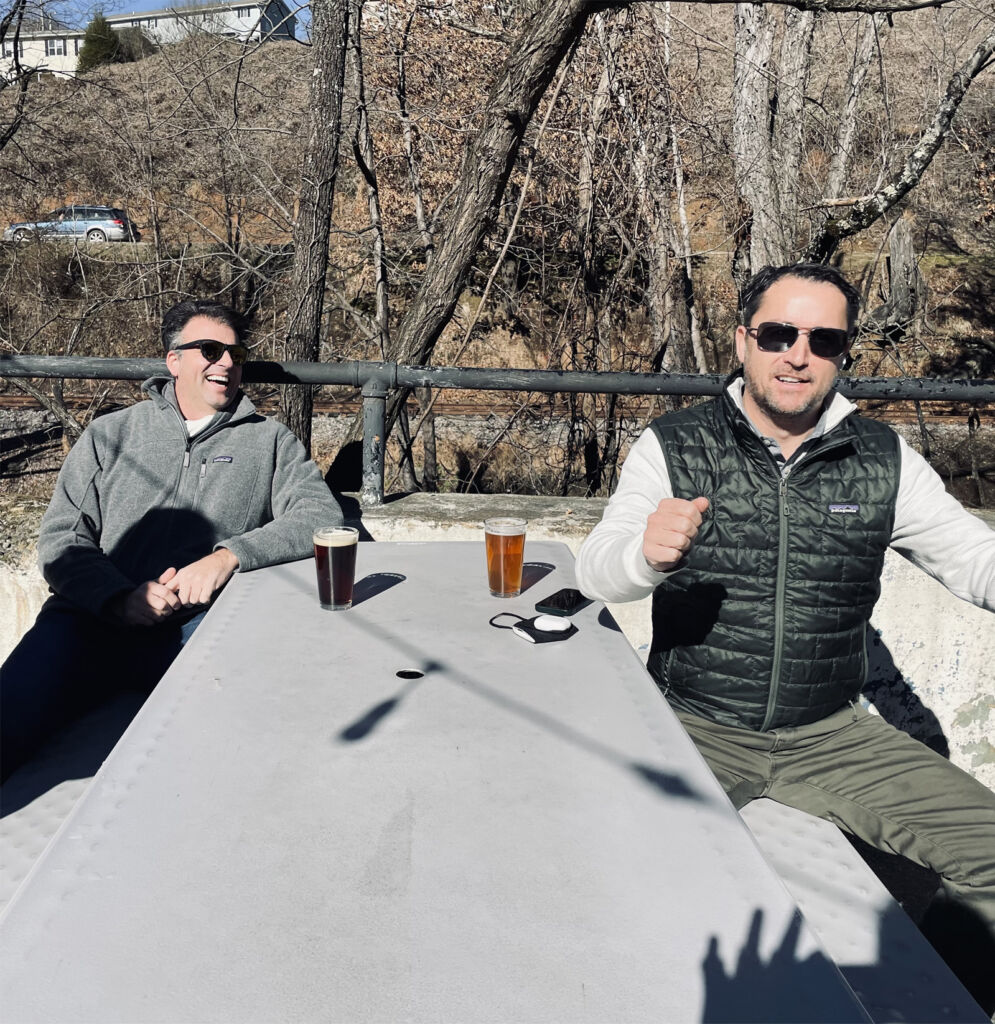 Our Story begins with Ben calling Craig Crazy…
No, really. When Craig and his wife, Anne, informed Ben of their decision to move to a mountain community in North Carolina called Bear Lake Reserve, he thought they were nuts! The trio had just built an international nutrition company together with over a hundred million dollars in sales. Who would leave that behind to live in the "middle of nowhere"?
Well, after a few trips of their own to the mountains (and some great bottles of wine), Ben and his wife, Cleta, began to see just how special Bear Lake Reserve and Jackson County, NC really are. The same love and excitement for the region that Craig and Anne felt quickly rubbed off on them. Soon enough, Ben and Cleta became proud owners themselves!
Then, things truly began to evolve. The chance to take over the management of Bear Lake Reserve presented itself, leading Ben, and Craig to join forces with Scott Third. The trio quickly realized what a hidden gem they had on their hands, and they seized the opportunity to help develop and shape a welcoming community filled with world-class culinary arts, wine and mixology, live music, events, and outdoor adventures.
The desire to create something special in Jackson County, NC, to do business with purpose, and to grow a company filled with passionate people who want to make a difference… that's the foundation of Tembo Hospitality Group!
Meet our team of like-minded leaders who are helping grow and shape Western North Carolina and beyond!
At Tembo Hospitality Group, if you care, we care. Our key to delivering top-notch hospitality is our heart. It's having passionate people with purpose and personality on our team. We believe that maintaining a family-oriented culture of down-to-earth excellence with a focus on personal fulfillment and work/life integration causes a ripple effect of positivity guests will feel, creating an atmosphere they want to return to. Our culture is our secret sauce, and our people are the spice!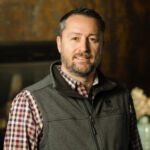 A native of Canada, Craig's passion for hospitality has unique origins. He was an avid tennis player growing up before illness derailed his career, prompting a shift to coaching. He quickly found fulfillment in helping players excel which, combined with his entrepreneurial spirit, led him to build the largest tennis school in Canada at the age of 21. Through his coaching endeavors, Craig learned that bringing out the best in players isn't about teaching them how to serve like Federer, but rather the energy you bring to the court, the positivity you instill in them, and the hospitality with which you treat them. He has found success applying those values in a variety of industries, firmly believing that hospitality should be the most important word in any type of business. Today, Craig lives on the property at Bear Lake Reserve where you can often find him hiking with his wife, Anne, or grabbing a drink at the Lake Club!
Today, Craig lives on the property at Bear Lake Reserve where you can often find him hiking or playing tennis with his wife, Anne, and their 4-legged furry kids, Bailey and Charley, or enjoying a nice glass of wine at one of our many properties!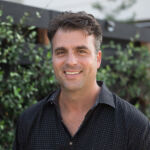 While Ben's background is in accounting, his true passion is finding people who love what they do and helping them reach their goals. As a young CPA working with some of the nation's largest firms, he realized working with the biggest and wealthiest clients wasn't what he truly wanted. The business he really wanted to be in was selling success to entrepreneurs. This led to the idea and creation of Tembo: a company that brings all of the pieces small businesses and entrepreneurs are missing to the table. Through Tembo Hospitality Group, Ben brings an array of resources, connections across the country, proven processes, and a positive culture to the hospitality industry. When he's not at the Tembo office in St. Augustine, FL, he's probably filling passports or road-tripping aboard Gus the Adventure Bus with his wife, Cleta.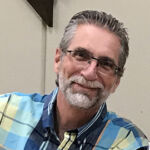 Scott Third is our other Canadian Founder and Senior Executive on the team.  Scott helped build a very large Durable Medical Equipment franchisor with stores operating across Canada before building an international marketing and distribution company.  This allowed him to retire early and play way too much golf.  His 20+ year partnership with Craig Smith, brought him to Tembo HG to integrate his expertise in operations/logistics, mentoring, and coaching managers to become great!  Scott and his wife Kelly, still live in Canada, but no longer suffer through minus 35 degree winters and instead enjoy the winter months at their home in sunny Arizona.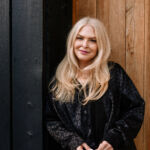 Paige is a self-described workaholic who brings an impressive combination of experience and connections to the table. Her journey began in the entertainment industry, where she attended and photographed numerous star-studded events, including multiple super bowls, NBA all-star games, and the coveted Cannes Film Festival. After making countless connections, she decided to forge a new path in digital marketing by co-founding one of the world's leading Influencer OPM Networks, delivering successful digital marketing campaigns for companies like Skype, Blue Apron, Home Depot, REI, LendingTree, and many more. When she's not hard at work sparking meaningful connections for clients, you can find her pushing herself through endurance cycling or collecting art from around the world to cover her walls with!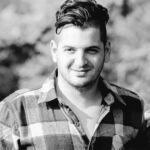 A well-traveled and Michelin-trained chef, Santiago Guzzetti brings passion, ambition, and culinary excellence to the table. Originally from Argentina, he inherited his love for cooking and creating recipes from his Sicilian grandmother, Ilda. After training at world-class establishments in Argentina and Spain, he made his way to New York City where he met his wife, Crystal. They decided to settle in Crystal's hometown of Sylva, NC, and open their own restaurant, named after Santi's grandmother. There, you can find him serving up award-winning Italian-Appalachian cuisine, as well as catering events at nearby Castle Ladyhawke and Bear Lake Reserve!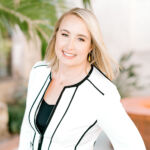 VP SALES & EVENTS & PARTNER
A graduate of LSU (Geaux Tigers), Jessica brings over 18 years of wedding and events experience to the Castle Ladyhawke Team. Her passion for events began after college while working at the Omni Barton Creek Resort in Austin, TX. There, she rose through the ranks from Wedding Banquet Captain to Conference Services Manager. Prior to joining the Castle Team, she helped develop numerous properties under The Treasury Venue Collection in St. Augustine, FL. She still lives there with her husband, where you can often find her cooking, gardening, and enjoying the outdoors!
ASSOCIATE CREATIVE DIRECTOR
Sommelier & Wine Program Creator
BLUE RIDGE BOOTLEG COFFEE PARTNER