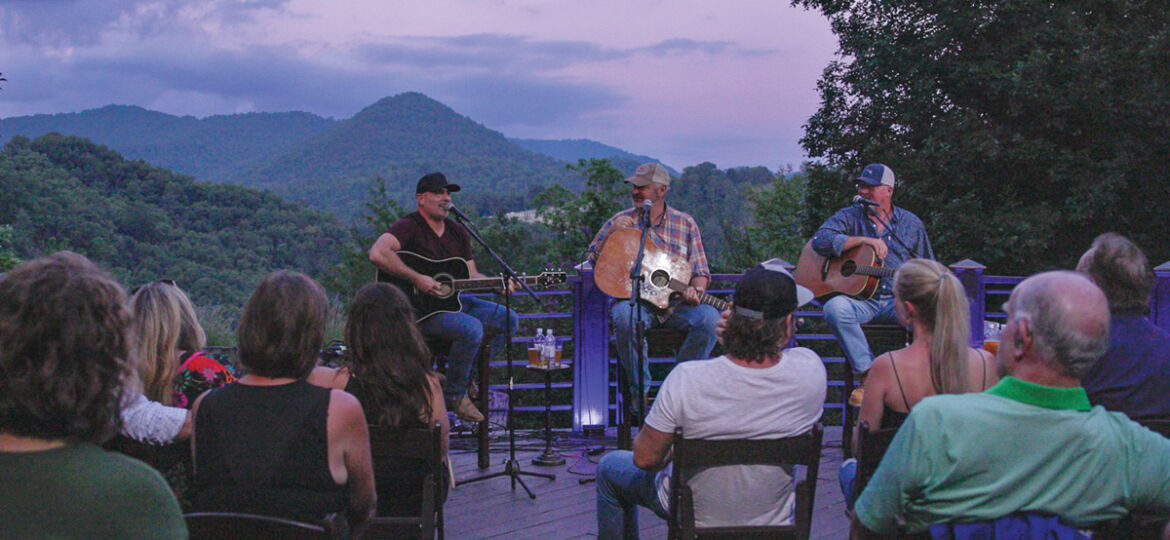 It's not really a secret anymore that Jackson County, NC is one of the true "hidden gems" of the Appalachian Mountains. With a variety of world-class restaurants and breweries, incredible scenery, a thriving local art scene, and some of the friendliest people you'll ever meet, it's no surprise that residents and visitors alike feel the magic that resides in the region. No other event captures that magic quite like Castle Sessions at the majestic Castle Ladyhawke, which was recently featured in Smoky Mountain News.
Taking place once a month from May to October, the Castle Sessions are beautiful evenings of live music and culinary artistry hosted by Sylva native and Country singer/songwriter Matt Stillwell. Each event includes live performances from featured musicians, heavy appetizers from Chef Santiago Guzzetti, cocktails by mixologists from Dark Moon, handpicked wine selections courtesy of The Wine Bar & Cellar, local craft beer from Innovation Brewing, and meet & greets with the artist(s) and Matt Stillwell. Among the esteemed list of artists to perform at these exclusive events are the writers of "Tequila Makes Her Clothes Fall Off", Gary J Hannan and John Wiggins, chart-topping Country duo, Thompson Square, and legendary Outlaw Country singer/songwriter, Ray Wylie Hubbard. From heartfelt to humorous, these artists share their story and the creative process behind their music in front of the breathtaking backdrop of the Blue Ridge Mountains. Each event is also capped at 50 people, ensuring an intimate and inspiring experience for everyone in attendance.
We're incredibly proud of our team at Castle Ladyhawke for building a truly elevated event series! Visit https://castlesessions.com/ to view the schedule and secure tickets to upcoming events.
Read about the experience at July's Castle Session from Smoky Mountain News: https://smokymountainnews.com/arts/item/34036-go-tell-it-from-the-mountain-jackson-county-venue-offers-world-class-music-food